Our laboratory allows us to control and validate the quality of each material.
Rovitex has invested over the past 5 years in test equipment in order to expand its internal expertise. Our laboratory aims to test the performance of our complexes but also of our fabrics.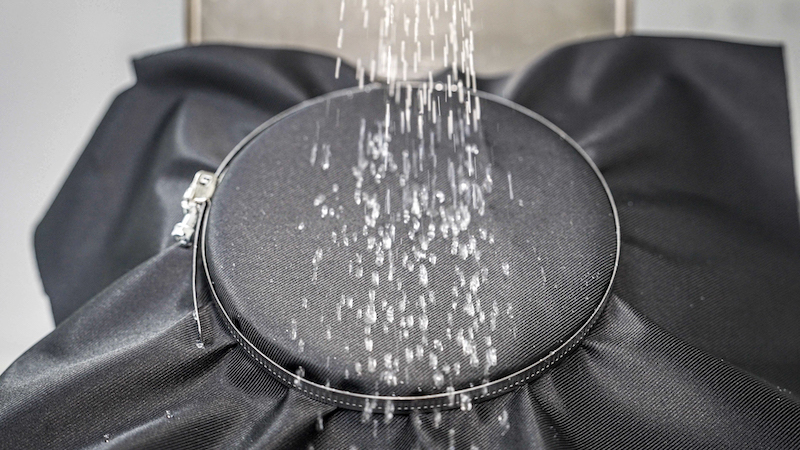 Our internal laboratory includes several different machines on which several tests can be carried out.
Air Permeability Test Machine
We also have an external partner laboratory in Portugal under the name of FUSAO specialized in ultrasound (complex & welding):
Very clear improvement in our working and operating conditions

New dimension in terms of image

Obtaining ISO 9001* standards

Establishment of a laboratory in line with the expectations of our customers

Finalization & reorganization of stock with the implementation of barcodes

Certification Global Recycled Standard
*ISO9001 defines the criteria applicable to a quality management system. This standard is based on a number of quality management principles, including strong customer focus, management motivation and commitment, process approach and continuous improvement. Using ISO 9001 means ensuring that customers obtain uniform, good quality products and services, with, in return, great commercial benefits.
The will of the company ROVITEX is to continue to progress on its new environmental and societal industrial axes.